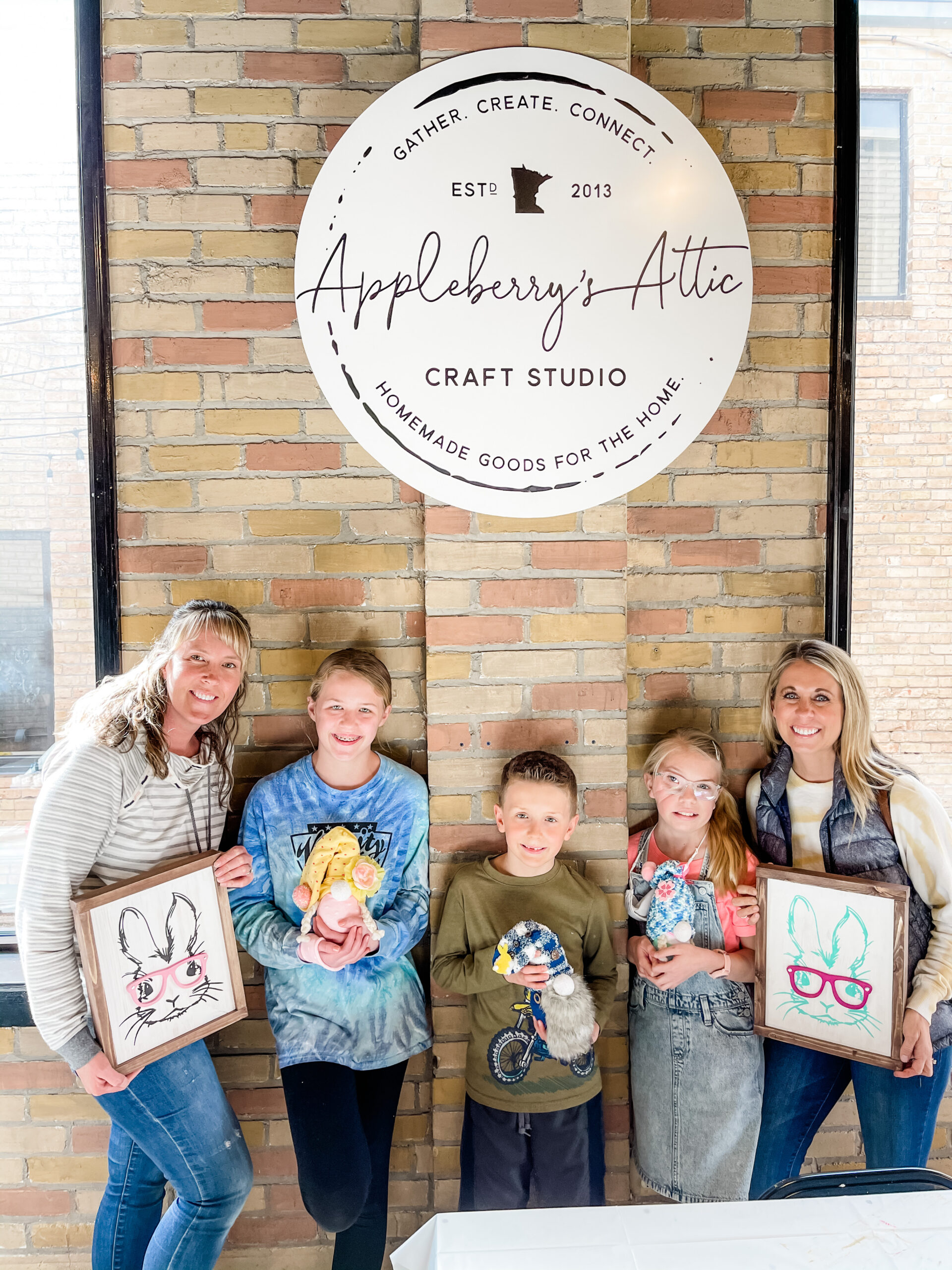 We're so glad you found yourself here checking out our Walk in Workshops!

They are a customer favorite and by far our most care free and popular events!

Here's how they work….

Walk-in Workshops take place the 2nd and 4th weekend of EVERY MONTH. Our OPEN HOURS ARE… Thursday 5:00-8:00 I Friday 3:00-8:00 & Saturday 10:00-4:00
We love the ease of these workshops because No Registration is required and ALL Walk in Workshops are KID FRIENDLY! The Appleberry's Attic team works hard at coming up with fun new projects each and every month! Projects usually range from $10 – $40 and come in a variety of Seasonal, Every Day Home, or Kids Crafts. Once you choose and purchase the project you'd like to do, our helpful and friendly staff will walk you through the Craft Bar where you can grab all the supplies you'll need to create your one of kind piece!
*Can't stay… you always have the option to package it up and take it To-Go if you'd rather create at home!
Once you have your materials you are free to find a spot in our studio where you can sit down, create and let the fun begin!
*As always our "Diddy Bar" is full of extra things (diddy's) to add that extra "pop" or "tszuj" to your project and we never charge extra for any of it! Buttons, Florals, Greenery, Pom Poms, Ribbon, Diamonds… You Name It! We have it and it's all there for you to use! And don't worry if you and your guests aren't super crafty… an instructor is there walking around the studio to help with any questions you might have.
Walk-in Workshops are great for a Girls Night Out with friends! We suggest pairing it with the great Shopping, Restaurants or Wine Bar in Anoka and you have yourself one heck of night out.
How about some time with your kiddos?! Mommy Daughter Date or a Family Date Night! We have found time and time again…. KIDS LOVE TO CREATE! Enjoy an afternoon or evening crafting with us, then head over to Anoka's local Ice Cream Shop for a slam dunk day!
Looking for a unique and creative Date Night with your honey?! A Walk in Workshop at Appleberry's Attic allows you to build a project all while building your relationship! (wink wink – see what we did there?!) Pair it with a local bite and drink from the brewery and you're sure to get your honey on board and feeling all the feels!
However you find yourself here…. just know at Appleberry's Attic we are passionate about creativity, connection, & community.
We hope with these handpicked projects you find just that.
The joy and satisfaction that comes from simply painting or making something by hand. The connection one sparks with themselves or loved ones over time spent crafting.
And most importantly, knowing that you are part of a community, a gathering of like minded people that see the value in art and creativity.We can't wait to see you at an upcoming Workshop and see what you create!
– Jen Appleberry & The Whole Appleberry Team.
Thank you for supporting our small business!
---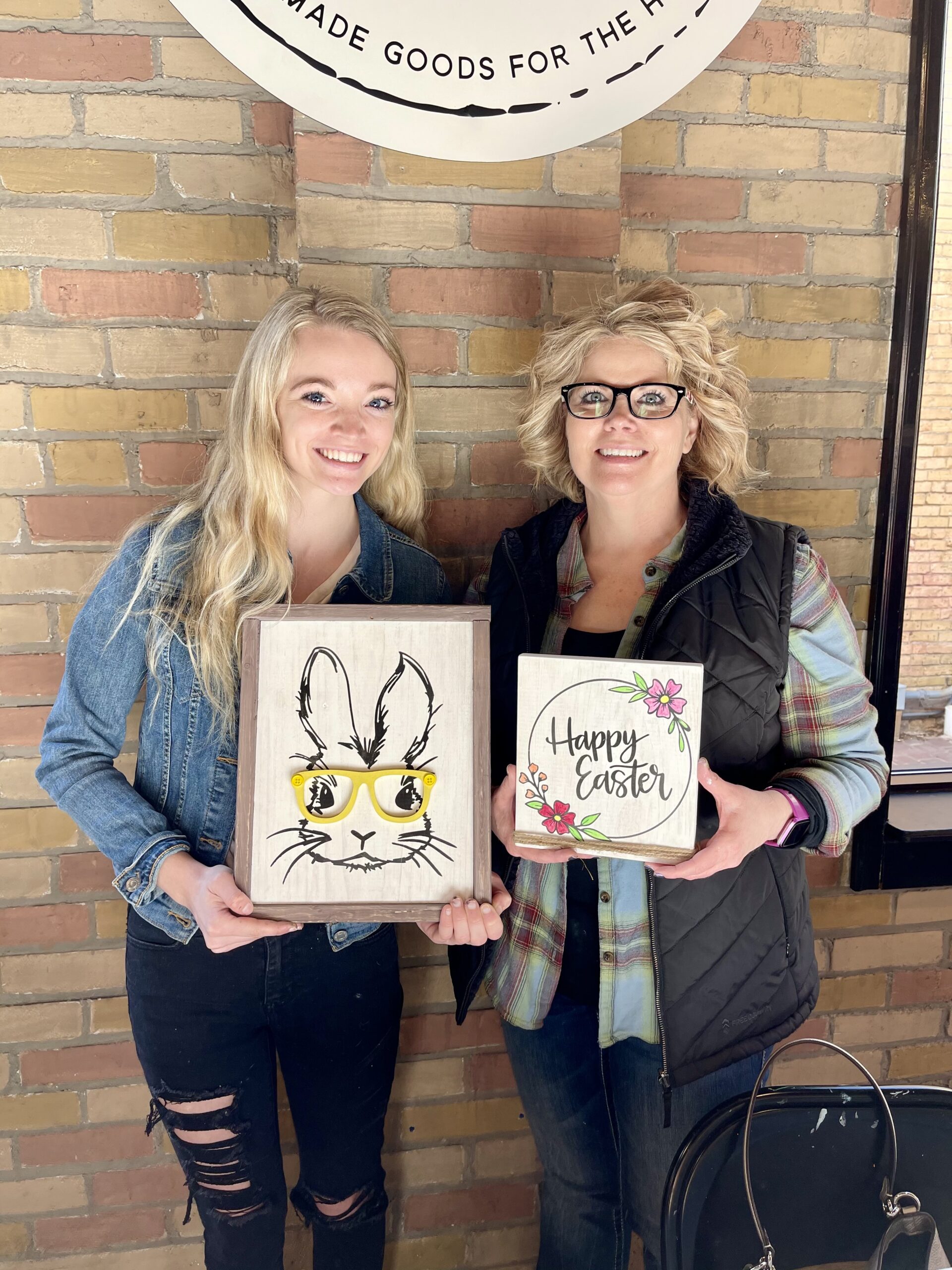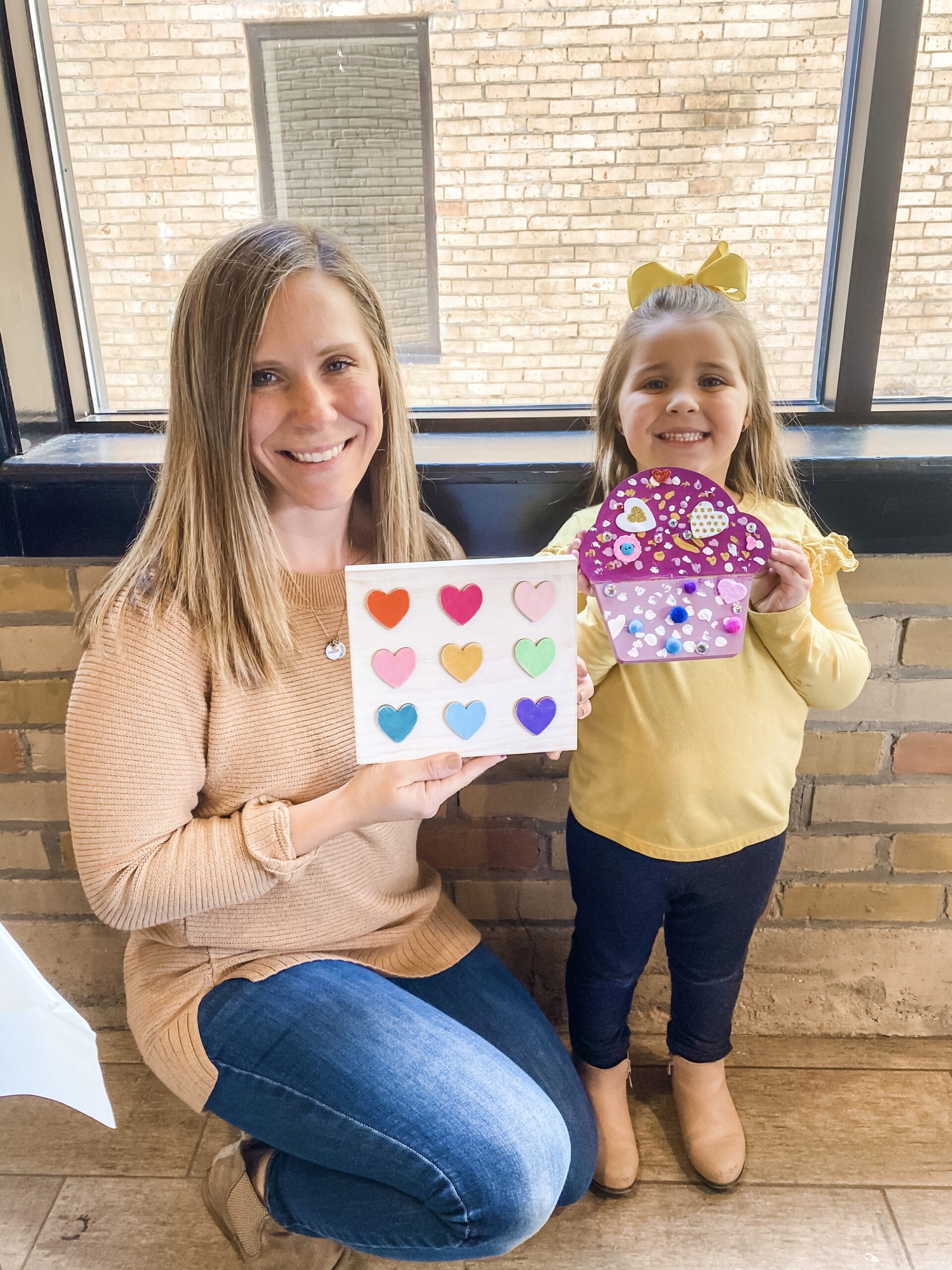 Upcoming 2023 Walk-In Workshop Dates
Pop on in and craft with us!
JANUARY – 13th, 14th, 15th, 27th, 28th, 29th
FEBRUARY – 10th, 11th, 12th, 24th, 25th, 26th
MARCH – 10th, 11th, 12th, 24th, 25th, 26th
APRIL – 13th, 14th, 15th, 27th, 28th, 29th
MAY – 11th, 12th, 13th, 25th, 26th, 27th
JUNE – 8th, 9th, 10th, 22nd, 23rd, 24th
JULY – 6th, 7th, 8th, 20th, 21st, 22nd
AUGUST – 24th, 25th, 26th
SEPTEMBER – 7th, 8th, 9th, 21st, 22nd, 23rd
OCTOBER – 5th, 6th, 7th, 19th, 20th, 21st
NOVEMBER – 9th, 10th, 11th, 24th, 25th
DECEMBER – 7th, 8th, 9th, 14th, 15th, 16th