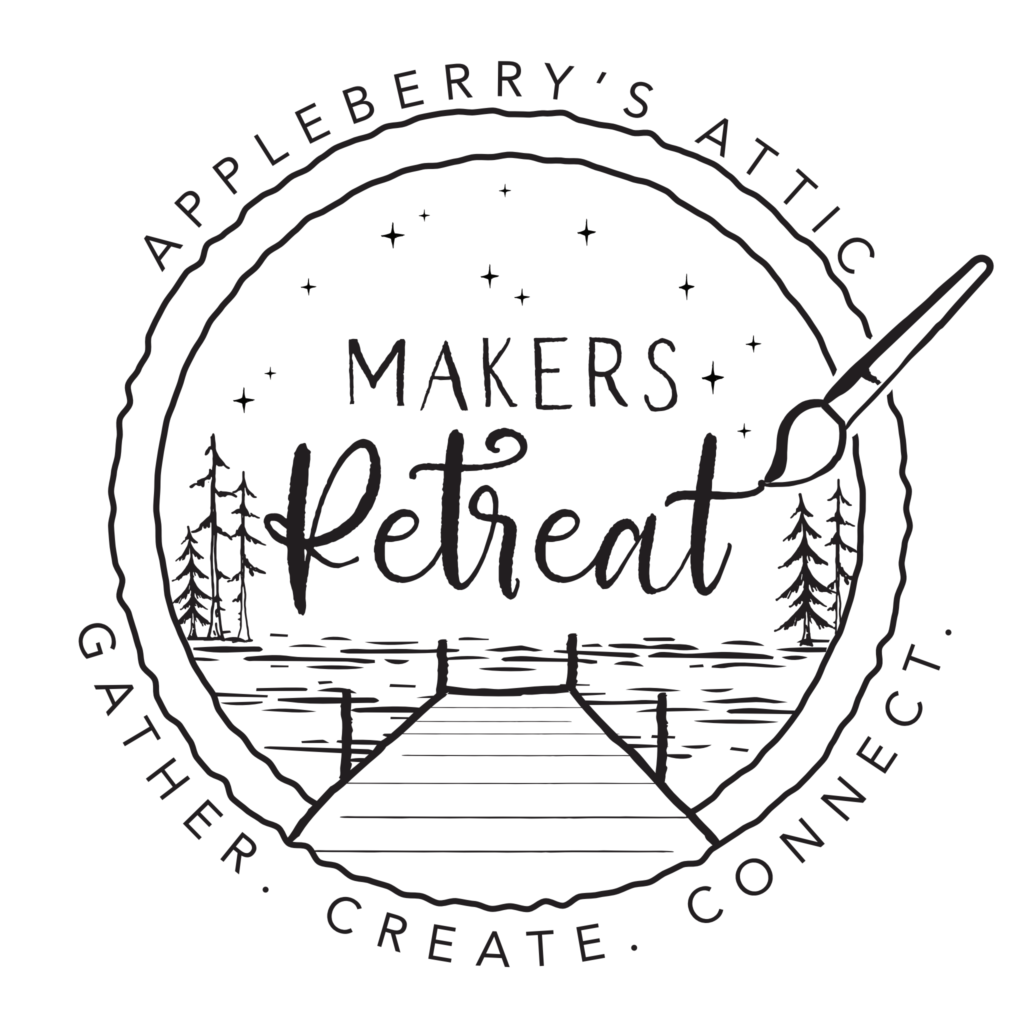 Pack your bags…
We're headed out on a Girls Weekend!
Join us for our FALL Maker's Retreat October 13th – 15th
in Alexandria, MN
This weekend away is sure to refresh your soul and refuel your creativity as we inspire you to make, create, and find your greatness… together! From lodging, meals, craft projects, materials, surprises, swag bags, and an encouraging word… this 3 day, 2 night event is geared towards creativity and connection! We can't wait to hang out, be inspired, and craft… with YOU!
---
Good to Know Information & Details:
When and where?

You will arrive Friday, October 13th at Lake Geneva Christian Center – 605 Birch Ave. Alexandria, MN
What time is check-in & check-out?

Check in can begin as early as 4:00pm and will go till 6:00pm. First "activity" – the Social Hour will start Friday night at 6:00 pm.
Check out will be Sunday, October 15th at 11:00 am.
What's included w/ the ticket price & what are the projects?

Ticket Price includes EVERYTHING! Lodging in the Kingsriter Retreat Center & Hotel, all bedding and linens, 4 meals (3 on Saturday, 1 on Sunday) Light snacks Friday night, 24/7 Coffee Bar & Water, 6 TOTAL Craft Projects, an 80's Themed Party, Swag Bag at a $50 value, Encouraging Word and so much more!

This years Fall Projects are some of the best!

At this Retreat you will create…

A Custom Shirt w/ Fun Sayings to Choose From
A Christmas Collection w/ 2 Ft Framed Sign
A Fall Glass Jar(s)Centerpiece w/Floral Bar
And a 1/2 Dozen of Fall Themed Cookies!
Tell me about the hotel rooms!

The Kingsriter Hotel rooms are single rooms with 2 queen beds and a full bathroom. Your ticket selection will be dependent on sharing a room with a friend, or for an upcharge – having a single room to yourself! If you are larger then a party of 2 and all 3 or 4 of you would like to stay in the same room and share a queen bed, you are more then welcome to do so, (price does not change) and we will make accomodations for you and your group!
What does the weekend include?

The weekend, although focused on crafting and DIY fun, will also make sure to include some down time! Lake Geneva Christian Center is a 32 acre Retreat Center located on beautiful Lake Geneva. We will make sure you have a little time to be outdoors, by the lake, take a walk or enjoy a bonfire. Of course if you want to sleep in or head to your room early…. that is totally fine! It's your weekend – You do you!
Can I stay with my friends? What if I have dietary restrictions?

A questionaire will be emailed to you with in 5-7 days of your ticket purchase asking all sorts of details we need to know about you and how we can better serve you! – Be checking your inbox!! – So don't worry if check out doesn't get all that information from you today! In the questionaire we will ask the names of the girls you would like to share a room with, if you have any food allergies or dietary restrictions, your shirt size, favorite color, etc.



What should I pack?

A few things you may want to bring besides clothing and toiletries…. snacks & bottled water for in your room or late at night, a blow dryer, your favorite pillow or blanket, and something warm like a jacket, it gets cold at night by the lake.
---
We are so excited to bring you this amazing girls weekend! As a team we are so ready to hang out, craft, inspire, and spoil YOU!
Tickets are LIMITED so please grab your spot as soon as possible! >>>