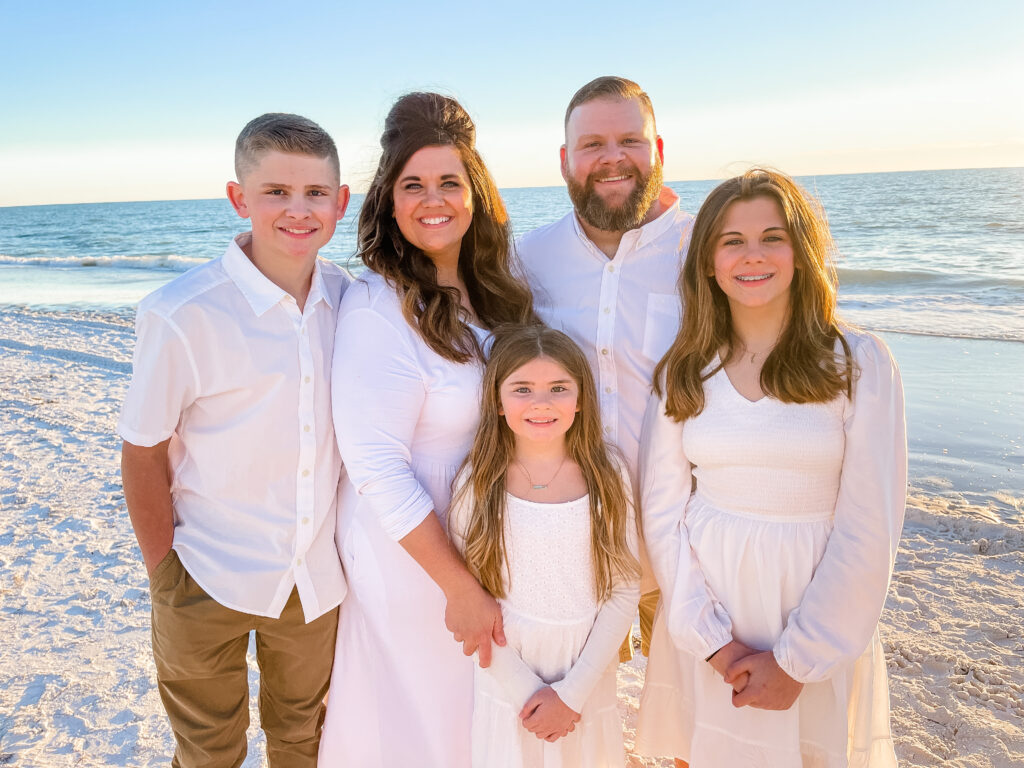 Meet the Appleberry's
Hi! We are Loren and Jen Appleberry and these are our 3 amazing kiddos!  We love creating, gathering around the table for a good meal with our big family or cup of coffee with friends. We love Jesus and make sure he is the front and center of our lives, family and business! We also love creating, game nights, dance parties, and our 2 wiener dogs… Walter & Gus!
Loren is a true, hardworkin', blue-collar southern boy.  Straight from Missouri, he followed this firstborn, passionate, suburban dreamer back to Minnesota.
As a 3rd generation entrepreneur, small business is in my DNA. (grandpa owns a flooring store, Mom owned a cleaning business) I dreamed of a room full of women crafting!  The warmth and energy of women gathered together around a table, creating and connecting…it just feels powerful!
I started craft nights out of our home ten years ago in an attempt to create a fun atmosphere and a girls night out.  As a working mom of three, not only did I have a passion and desire to reconnect with friends but also to reconnect with myself. And it just so happens, crafting was the trick!
In June of 2017 Appleberry's Attic moved into a permanent studio space in historic downtown Anoka! We love the charm and beauty of Anoka and knew with all the shops and restaurants it was exactly where we wanted to be!
At our Craft Studio we do tons of classes that are open to the public, along with Private Parties, Birthday Parties, Corporate Events and our Monthly Walk-In Workshops! – these are fun because there is no registration required and our projects are always affordable and kid-friendly! We also offer Subscription Boxes, Digital Subscriptions and Womens Retreats!
So grab your family, Mom, neighbor, sister, or best gal pal and give one of our classes, workshops or events a try!  We can't wait to create with you!
Love,
Jen + Loren Appleberry