Event Details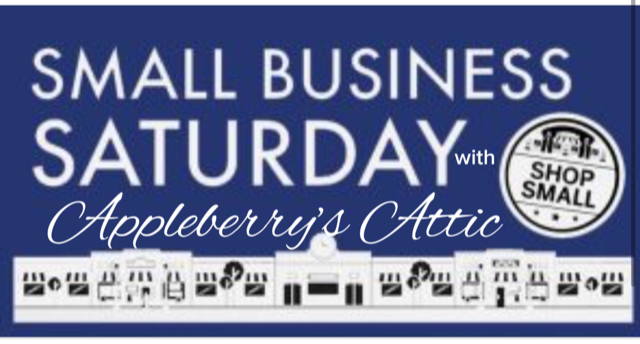 Join us, Appleberry's Attic, along with other Anoka Shops, November 25th for Small Business Saturday!
Come and enjoy our Walk In Workshop – No registration is required! Just show up, pick a craft on hand, and find a spot to craft! – Crafts will range from $15 – $40.
FUN THINGS WE HAVE PLANNED THAT DAY Include:  The first 10 Purchasing Customers get a FREE GIFT,  we will have a DEAL ON GIFT CARDS!!! We will have Christmas COOKIES, Milk and Coffee on hand for all crafters, plus we will have a small section of pre-done finished crafts and decor that you can purchase!
Doors open to our Studio – Saturday Nov. 25th at 10:00
While you're in Downtown Anoka…. make a day of it and support all our other local business friends!
Make sure to stop by our Studio and say hi! We can't wait to craft with you!
Loren + Jen Appleberry