Event Details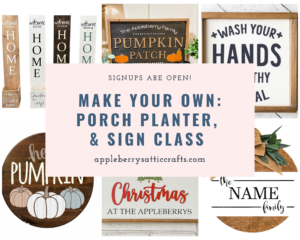 The Date: Tuesday, December 12th
The Time: 6:00 – 9:00
The Location: Appleberry's Attic Craft Studio in Downtown Anoka! 
228 E. Main Street Anoka, MN 55303 (next to Subway)
We can't wait to craft with you!
If you have questions please feel free to email us, or for the fastest response, message us on Facebook!
See you soon!
– Jen Appleberry
Due to the nature of the event, no refunds will be made if you have already paid but we will gladly let you come and pick up your items if you'd like to make the craft at home!
We also ask that you check your calendars and RSVP as soon as possible, if you plan on coming to this event.
These crafts require plenty of prep and steps to be pre-done before you girls arrive.